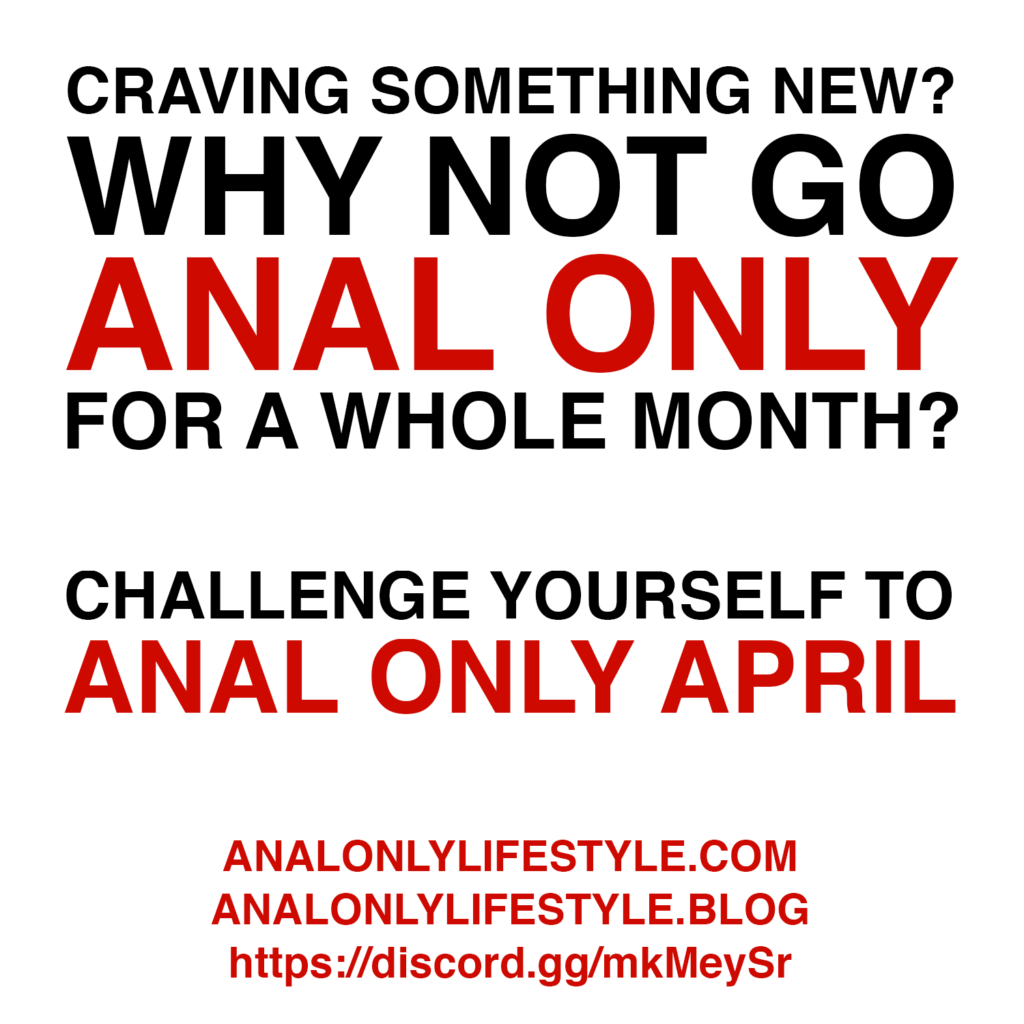 Anal Only April has now officially begun! Read through the earlier post for the full details, but in essence, it's a challenge for you and any partners you may have to only have anal sex for the entire month, as an opportunity to explore the anal only lifestyle without a long-term up-front commitment.
If being anal only intrigues you, here's your chance to try it for yourself. If you're already anal only, take it as a month of celebration and as much anal sex, masturbation and butt plugging as you can manage, or an opportunity to explore a new twist on the anal only lifestyle that you've been fantasizing about or are curious to try. In the past, some long-term anal only women have made Anal Only April a "double anal only" month!
As always, if you plan to participate, let us know and share your experiences and questions throughout the month and beyond. After all, most people who try going anal only for a month or two at first find that they don't ever want to go back to vaginal by the time their trial period is over!