Anal Only April 2020 Is Over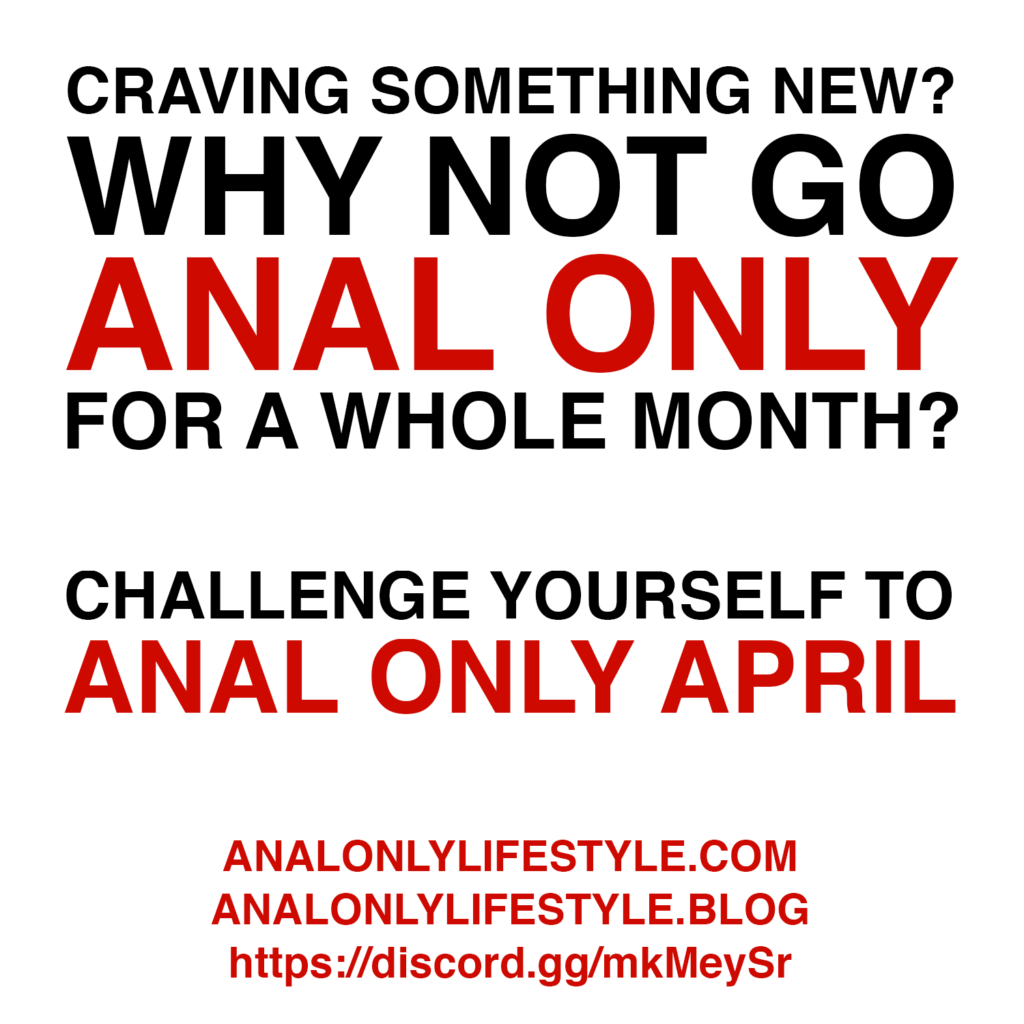 It's always a sad day when one of our anal only challenge months ends, because they can tend to be a whirlwind of fun activity as everyone gets involved and builds off each other's enthusiasm for sexual exploration and the anal only lifestyle to all support and encourage each other to go anal only together, but it's also a time for celebration for all those who made it through a month of anal only and came out the other side no doubt improved in various ways.
If you've stayed anal only all month and found yourself really enjoying it and not especially missing vaginal sex, don't let this be the end. Keep the streak going, see how far you make it, or even just commit to long term anal only if you feel that's what you now want. If a month of anal only feels great, think of how amazing two or three months, six months, or a year and beyond will feel! It just keeps getting better.
If you are just discovering this now, or haven't have a chance to try it yet, it's not too late to get started! You can start your own month-long anal only challenge at any time!
Don't forget to check in with us now that the month is over and let us know how your Anal Only April went, what your experiences were, what you learned, and whether you plan on continuing with long-term anal only going forward!
Related Posts