No Pussy November 2019 is Over!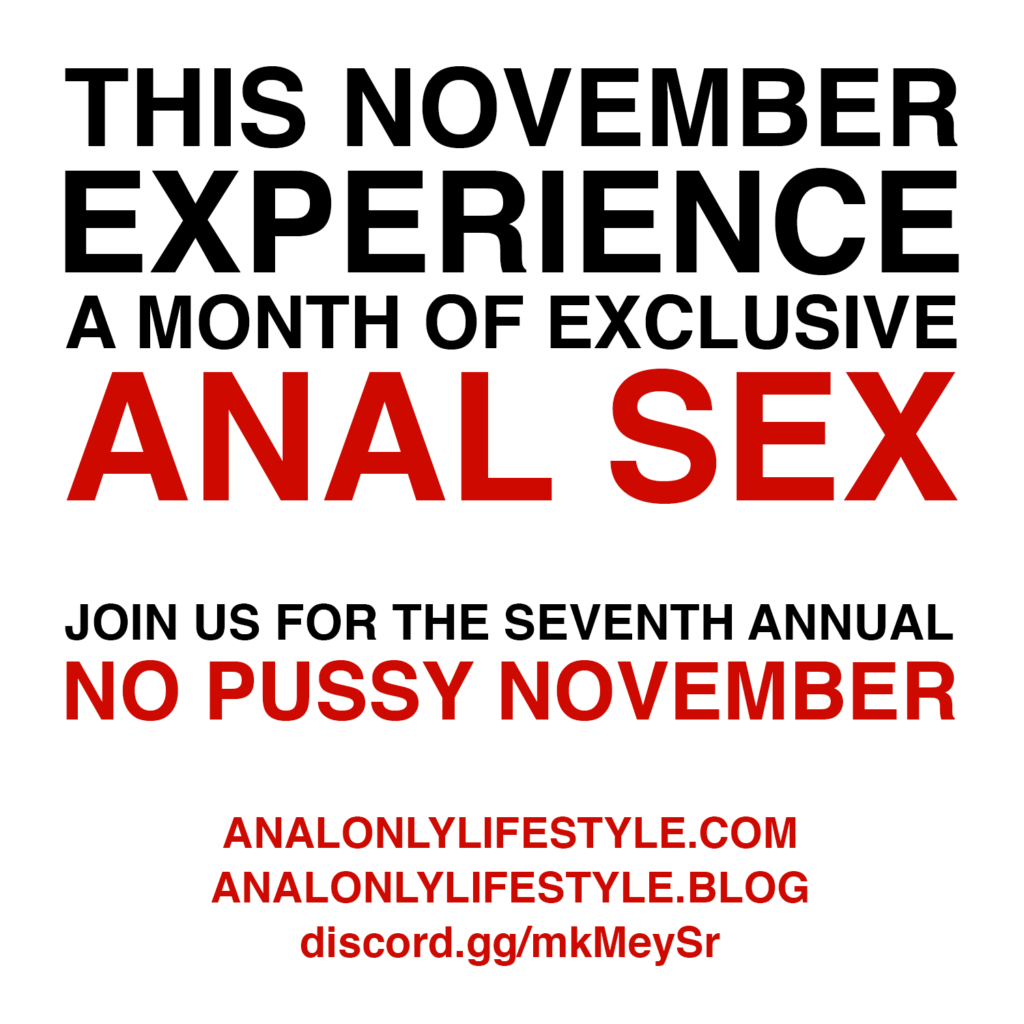 It went by too fast! After a solid month of anal only celebration, challenge and experimentation, we find ourselves at the end of No Pussy November once more.
Thank you and congratulations to all who participated! Whether you made it through the whole month, or tried it for a smaller amount of time, or are still going to hit the target of a whole month because you started late, we'd love to hear from you about how things went for you and your goals for the month.
If you went through the entire month and found that you really enjoyed being anal only, here's your next challenge: don't stop now that the month is over. Instead, stick with anal only and continue to move away from vaginal sex for the long term. Trust us: it only continues to get better the longer you stay anal only.
Related Posts