No Pussy November 2017 is Over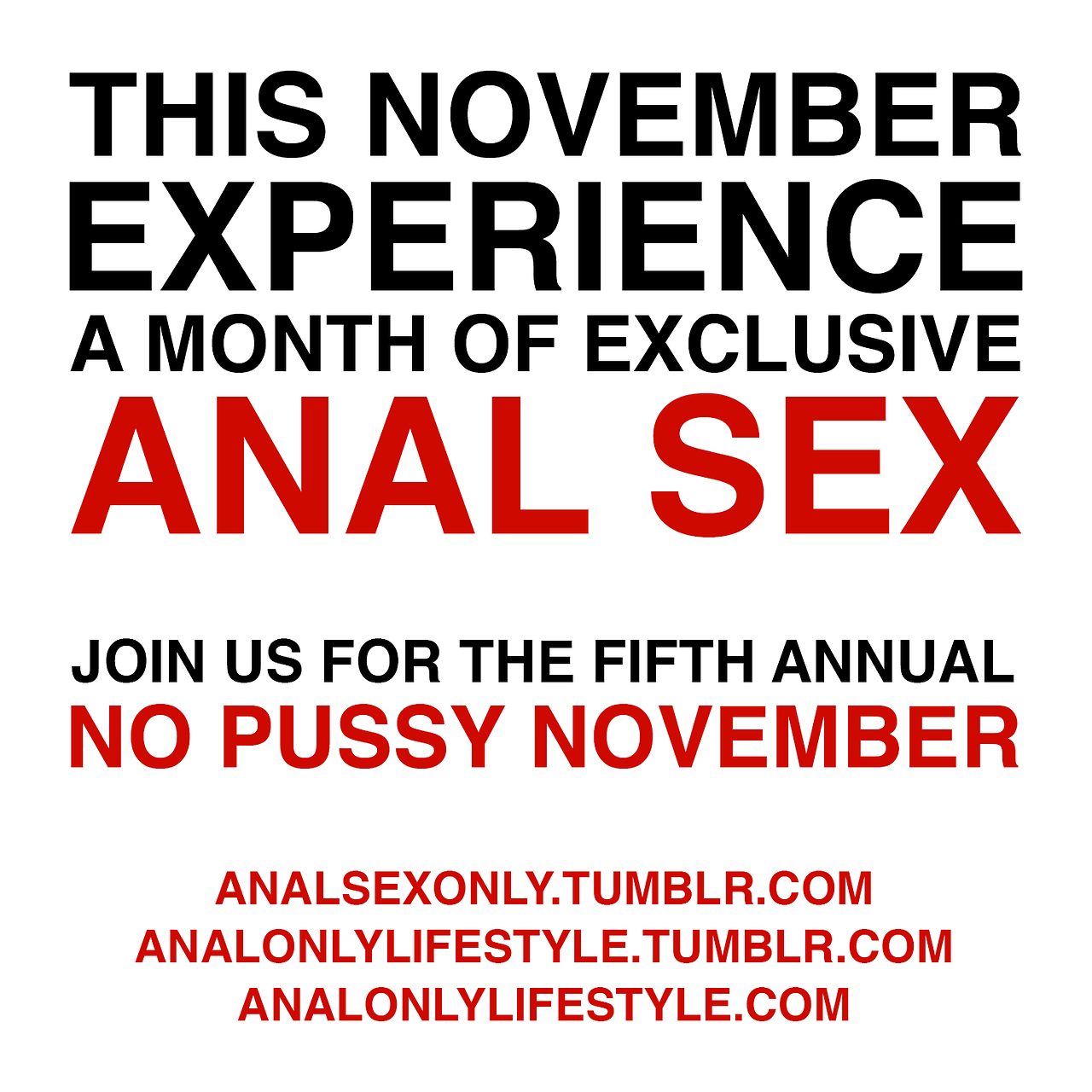 No Pussy November 2017 has officially come to an end, but that doesn't mean the fun has to be over!
If you participated this year and made it through the month and enjoyed being anal only, why not commit to staying that way indefinitely? It doesn't have to be a permanent commitment, just keep going and see where it takes you. Most people find it just keeps getting better the more you stay anal only.
If you missed No Pussy November this year, don't worry! Just because we celebrate this particular month more publicly, any month is a good month to try becoming anal only! If the idea interests you, get your partner on board any time of the year and declare pussy off limits for a period of time to really focus on anal and try out the anal only lifestyle. Several weeks works as a starting point for some people, but a month is usually best as a real introduction to full time anal only, and some find it takes several months to really stick. Whatever you end up doing, if you have a desire to become anal only, give it a try with a short term commitment and see how it works for you before making a long term commitment.
Related Posts