No Pussy November 2018 Is Over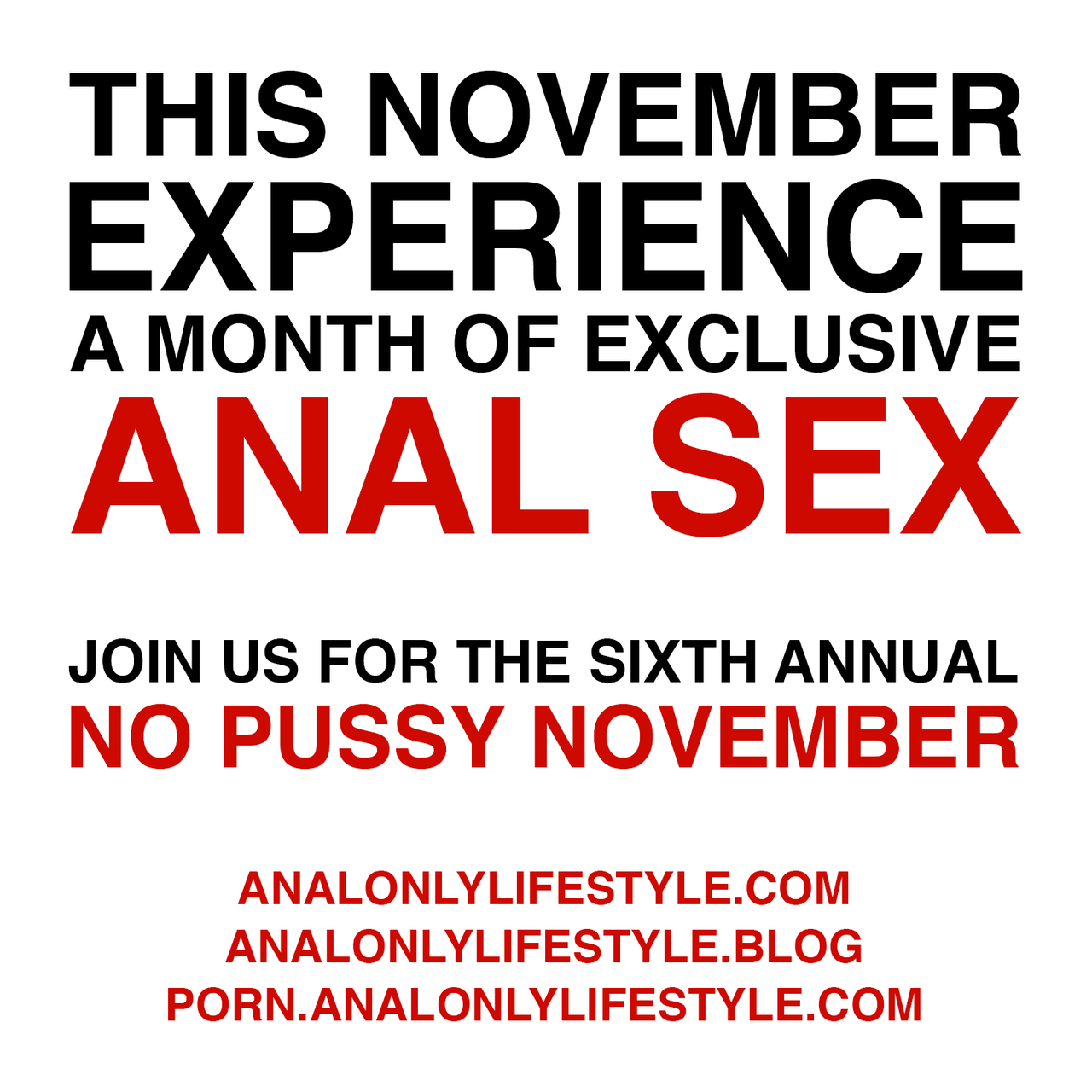 No Pussy November 2018 has officially come to a close! Thanks to everyone who has participated and shared their stories and experiences both publicly and privately. Feel free to continue sharing, send us your conclusions, let us know if you've decided to stop or continue staying anal only, etc. Tumblr has disabled NSFW tag search, so we can no longer search for terms like "no pussy november" to find posts made on the subject—please share with us via an ask or chat if you make such posts.
If you didn't get a chance to participate in No Pussy November this year but would like to try going anal only, why not give it a try anyway? Whether you start out for a few days, a week, a month, or more, it doesn't have to be November or April during our official challenge months to try going anal only. You can, and should, do it at any point!
Related Posts