No Pussy November 2015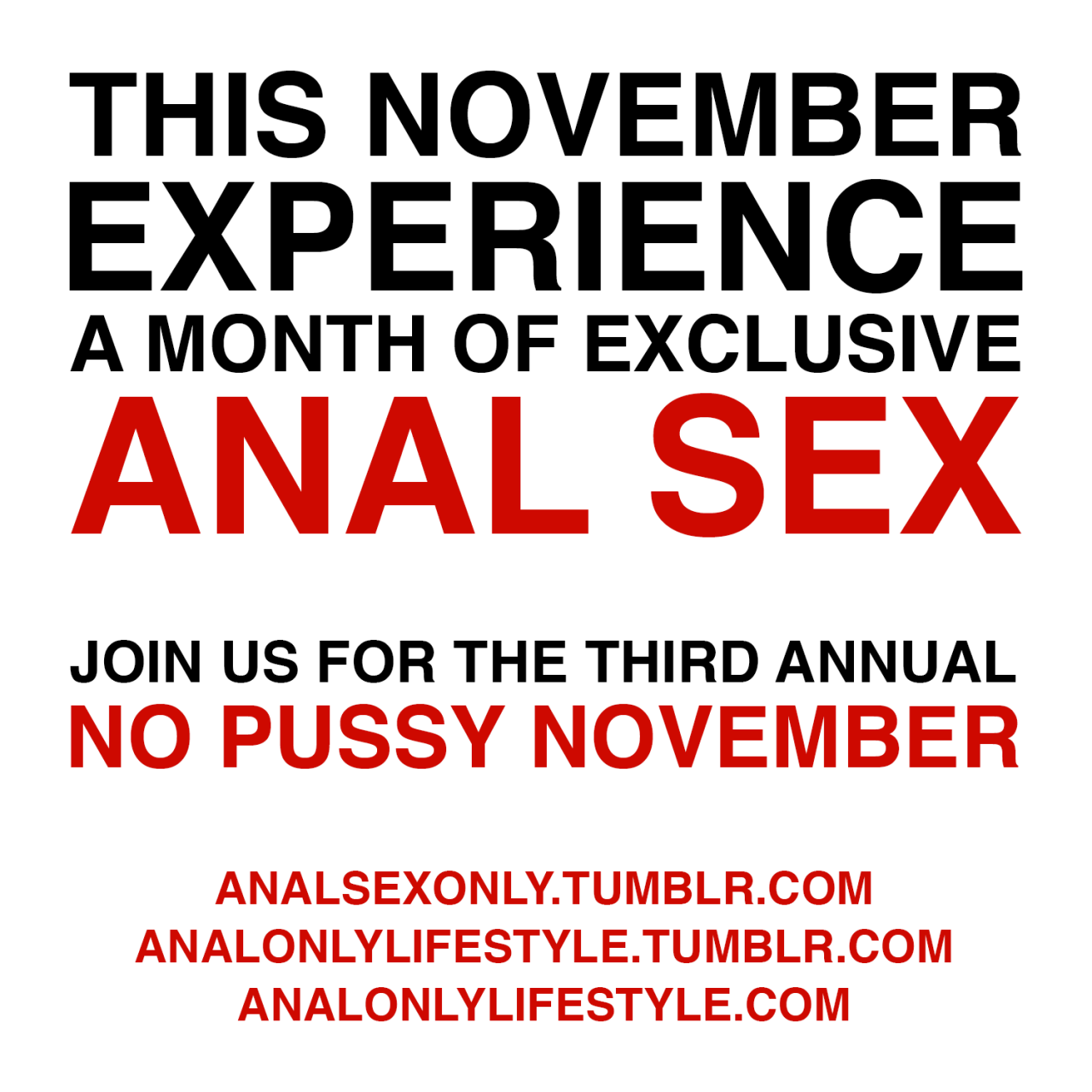 No Pussy November is here! Anyone who enjoys anal and is interested in any level by the idea of going anal only is encouraged to give it a shot this month. While going the whole month without using your pussy is recommended, that may not interest everyone for their initial attempt, and you can certainly try it for a shorter amount of time as well.
For the many people who are already anal only, try incorporating a new challenge to make things interesting. A few options include 24/7 butt plug wear, zero clitoral stimulation and/or orgasms for the month, or (credit to @dumbandpretty here) only allowing yourself ruined orgasms.
Most importantly, have fun with it and use the time to explore your anal sexuality, either on your own or with a partner. Many people who have eventually gone anal only have made the decision to after going for a solid period of time like a month, then realizing they don't really miss vaginal sex and prefer anal.
Enjoy the buttsex, and be sure to share your stories and progress throughout the month!
Related Posts