No Pussy November 2020 is Over!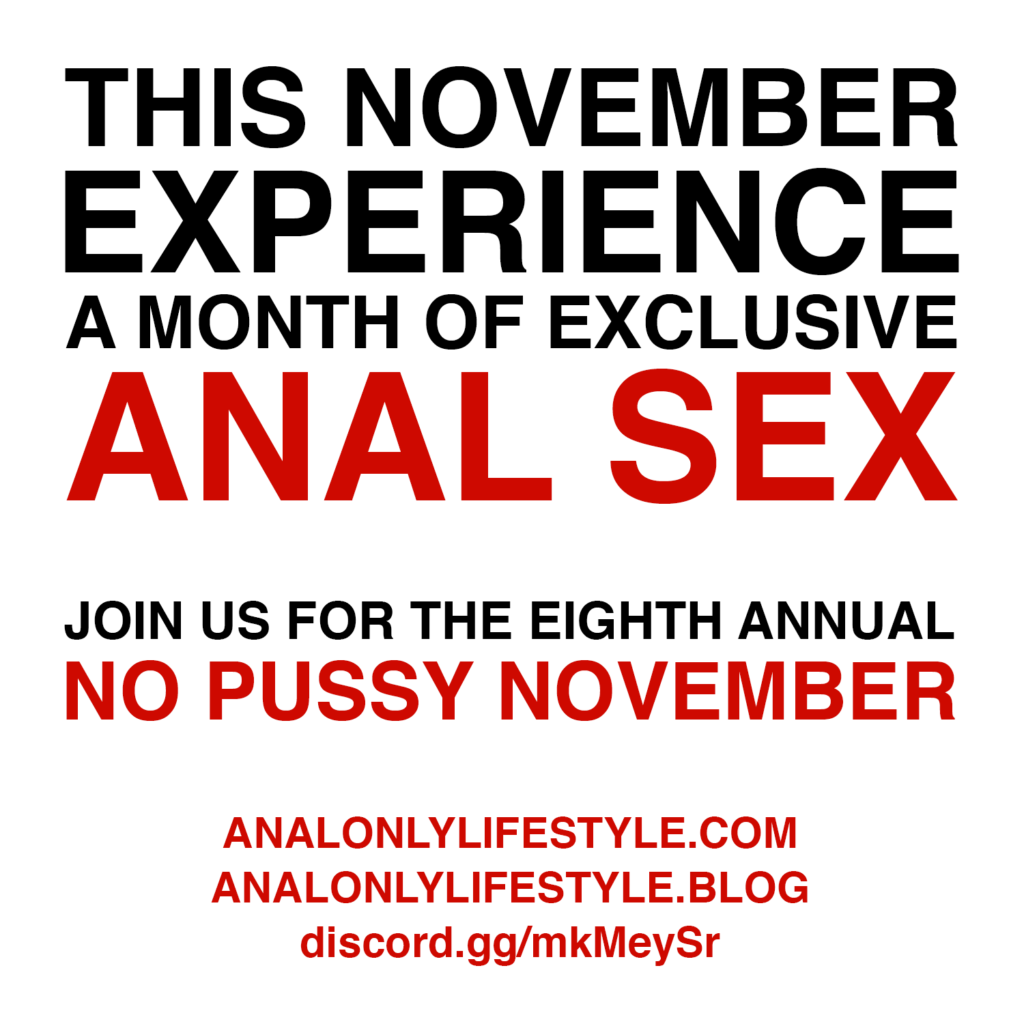 After a solid month of anal only and double anal fun for the many people who took part this year, No Pussy November 2020 has reached its end. Thank you to all who participated, it's been great talking with and hearing from all of you, and I hope that everyone who took part will be continuing to stay anal only going forward.
No Pussy November serves as an introductory month to challenge yourself to try the anal only lifestyle for at least 30 days, but the intent is not to go back to vaginal afterwards—it's to see how much better anal only can be for you, and to stay anal only if you enjoyed your time during the first month. So, if you did enjoy it, seriously consider staying anal only.
Similarly, if you did not have a chance to participate in No Pussy November this time around, don't worry—it's a fun group challenge, but it's far from the only chance to go anal only. You can do that any time of the year, following the same general principles of No Pussy November, spending at least a month if not longer for your initial commitment to trying anal only, working out any issues during that time, and sticking with it long term if it went well during the trial.
Finally, don't forget to continue sharing your stories and progress, how No Pussy November went for you, and whether you're going to be continuing with anal only, double anal only, clit denial, or any other challenges you gave yourself this past month.
Related Posts