Halfway Through No Pussy November 2020!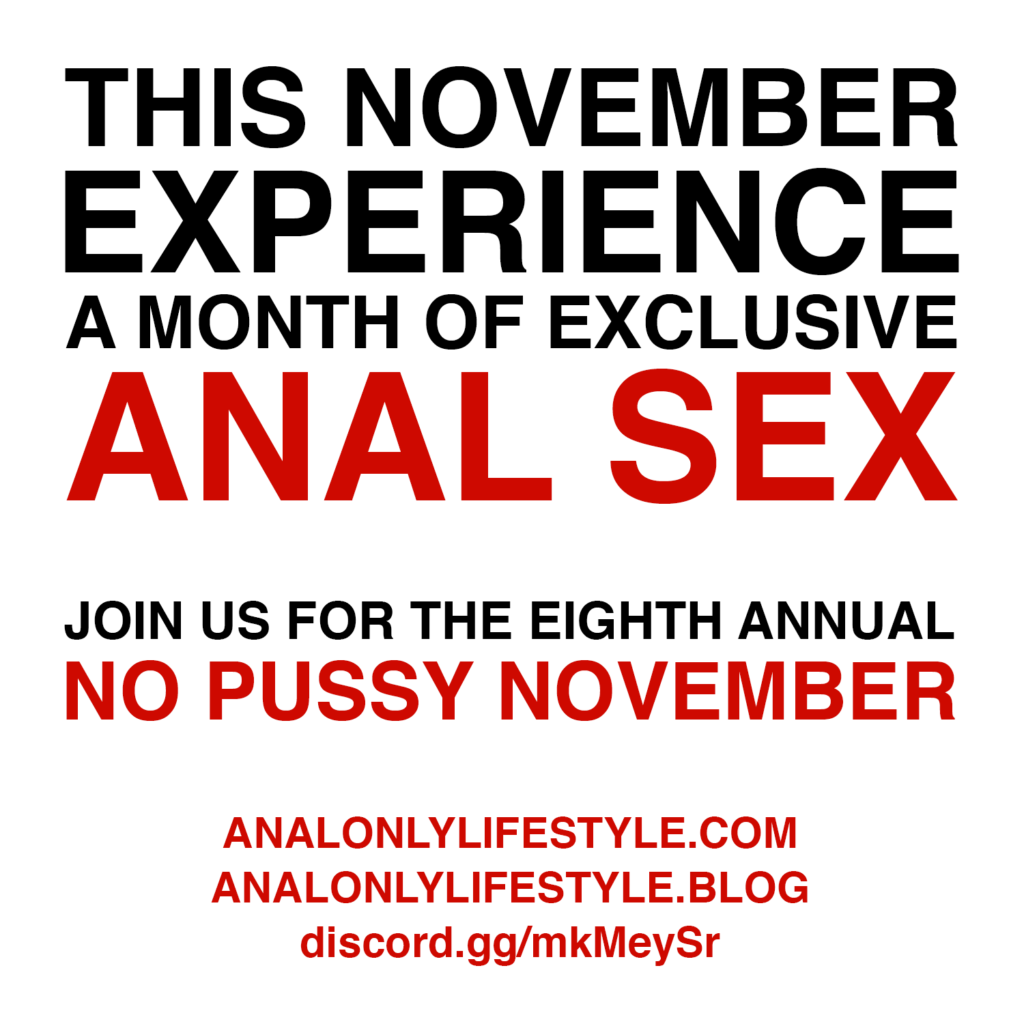 We're now officially halfway through No Pussy November 2020, but if you haven't gotten started yet, there's still time! Commit to a month of only anal sex instead of vaginal starting now and you can experience what the anal only lifestyle is really like and see if it's for you.
If you have been taking part, don't forget to send us a message and share how it's been going, what your experience has been like so far, and whether you think you're going to keep going with anal only once the month is over!
Related Posts