No Pussy November 2019 is Half Over!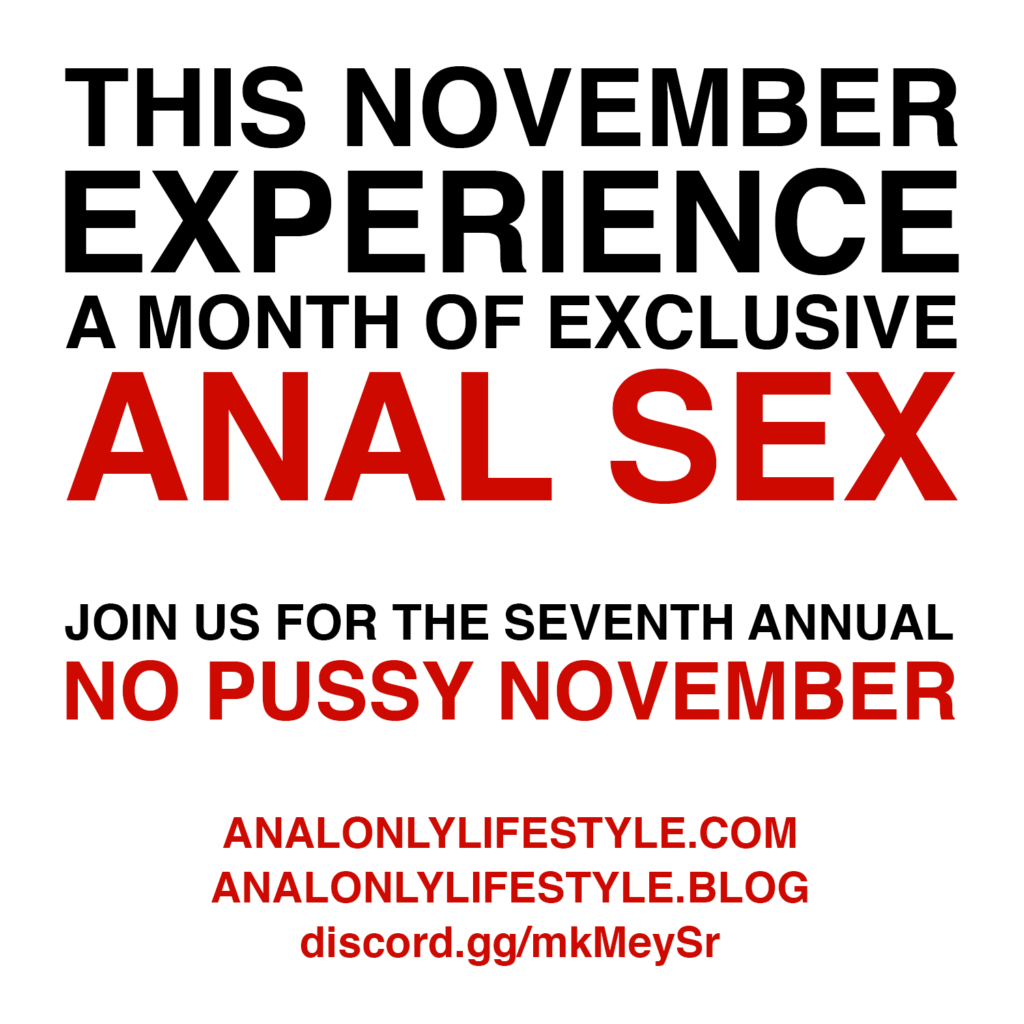 It's hard to believe that we're already halfway through the month!
If you haven't had a chance to start participating in No Pussy November yet, it's not too late to begin. Stop having vaginal sex or masturbating with vaginal penetration now and shift to just anal for the rest of the month (and beyond, if you find that you enjoy it). The benefits of going anal only usually show themselves after about a month, once you get past the initial challenges, so stick with it! If you're already anal only but would like to take part in No Pussy November anyway, you can work towards a new goal, like anal only orgasms without clit stimulation, long term butt plug wear, double anal, etc. If you already regularly enjoy double anal, try doing daily double anal for the month, or going double anal only as some women are doing.
If you have been taking part in No Pussy November, send us a message and let us know how things have been going! Whether you just want to update us and share your adventures and excitement, or if you need advice or encouragement to keep going, all messages and questions are welcome!
Stick with it! Together we can all go anal only!
Related Posts