No Pussy November 2019 is a Month Away!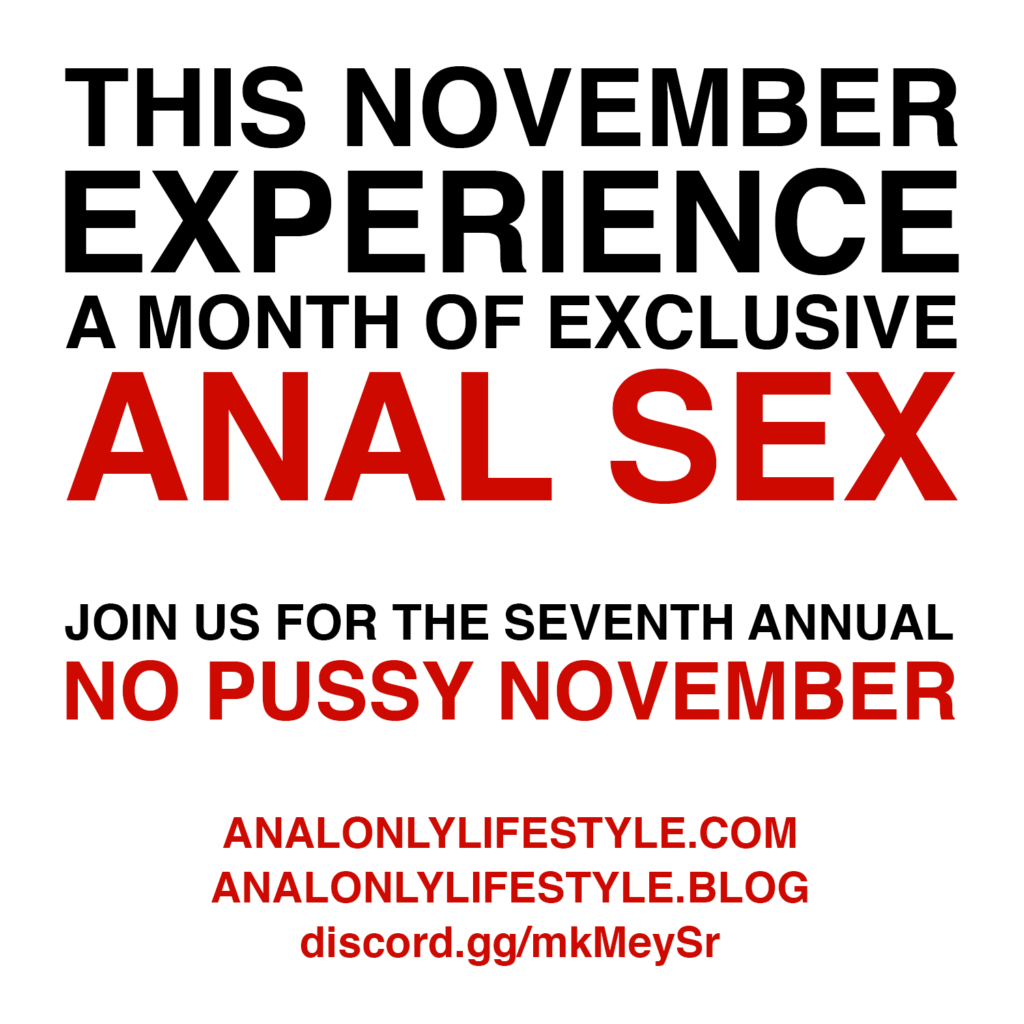 It's hard to believe that it's been nearly seven years since our first No Pussy November anal only challenge! Inspired by the idea that the best way to decide if going anal only is the right thing for you is to try it for at least a month, No Pussy November started as a month where many different people pledged to spend up to a month without vaginal sex, focusing just on anal sex, and shared their experiences.
Since then, with the growth of the Anal Only Lifestyle community across multiple platforms and with many people years into committed anal only relationships, it's expanded to also be an annual celebration of anal sex and anal only for those who are already living in the lifestyle, and an opportunity for them to try new and different things.
So whether you're new to the idea of anal only, have tried it before but would like to try it again, or are actively anal only and want to try something new, it's time to start thinking about it and making plans with your partners to spend the entire month of November anal only or to introduce something new—clitoral denial, vaginal chastity, long term butt plug wear, a daily anal sex routine, bigger toy play or even more advanced things like anal fisting or double anal—into your anal only routine.
Be sure to share with us your ideas and goals for the month!
Related Posts