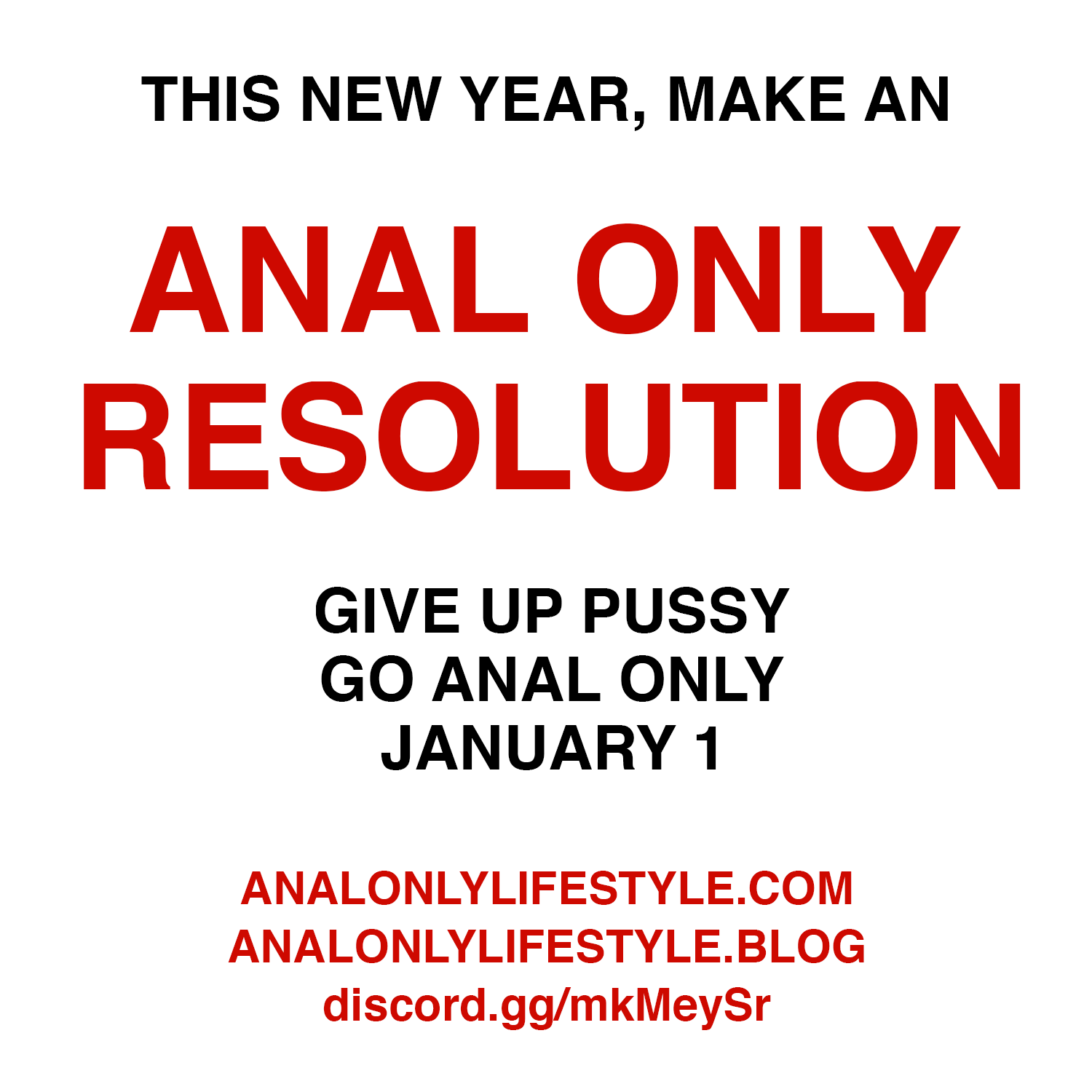 The time of new year's resolutions is upon us, and if you aren't currently enjoying an anal only lifestyle, consider this your prompt to move on from vaginal sex and go anal only yourself. Starting January 1, 2019, replace all vaginal sex and masturbation with anal instead. Anal is the way of the future, while vaginal is rapidly becoming a thing of the past for many people. Don't you think it's time you found out what the anal only lifestyle is all about for yourself?
And if you're already anal only, this can be a good time to review your current implementation of the anal only lifestyle and see if there's anything new that you would like to add into the mix, whether it be experimenting with clitoral denial and trying to focus on anal only orgasms, incorporating ass to mouth into your routine, starting to wear a butt plug more regularly for a constant reminder of anal pleasure or just as a practical tool to make frequent anal sex easier, experimenting with chastity devices or piercings, or anything else that appeals to you!
Be sure to check out our brand new Anal Sex Advice & Guide to the Anal Only Lifestyle page for information on introducing anal play and sex into your life, going anal only, and far more! And if you decide to make anal only your new year's resolution, be sure to leave a comment or send us a message.