Announcing No Pussy November 2018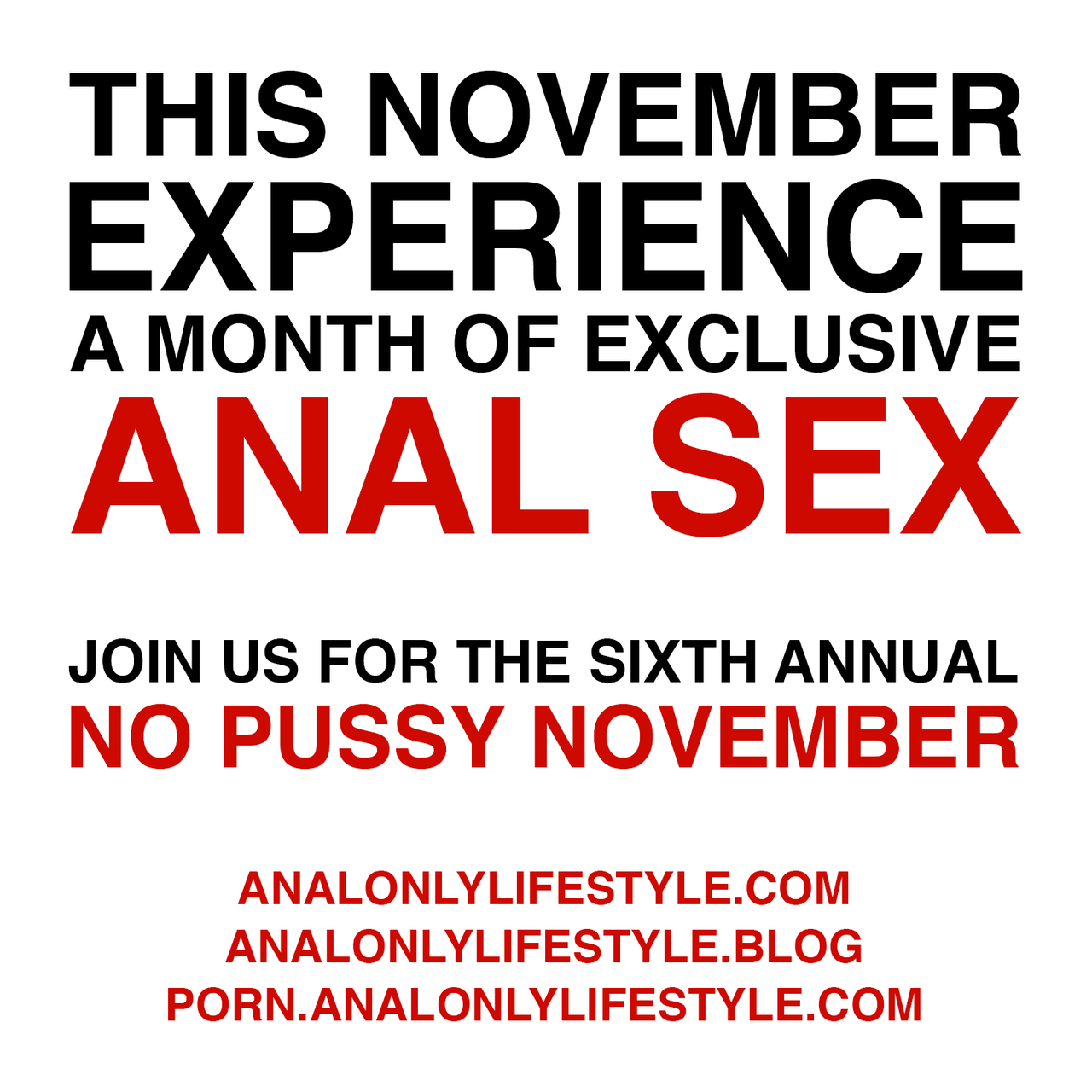 Announcing this year's upcoming No Pussy November challenge! One of the best ways to experience the realities and benefits of the anal only lifestyle is to challenge yourself to go anal only without any vaginal sex for an entire month. It's enough time to immerse yourself in the lifestyle and work past any early difficulties, without being a scary up-front commitment to dive straight into long-term anal only. Countless anal only couples and individuals got their start with No Pussy November or with a similar month-long challenge.
The rules are simple: from November 1 to 30, you will not engage in vaginal intercourse. Any further restrictions beyond that are up to you—whether you include clitoral stimulation, for example, depends on your own preferences and needs. Many choose not to in the hopes of achieving pure anal only pleasure and orgasms, others prefer the combination of anal and clit stimulation.
For those of us already anal only, there's no need to feel left out: if there's some new twist on the anal only lifestyle that you are curious to try, this is the perfect opportunity to explore it! Consider adding clitoral denial, ass to mouth, wider or deeper anal stretching, double anal, long term plug wear, orgasm denial, physical chastity, anal only tattoos (whether temporary or permanent), clit numbing, or anything else that might interest you into the mix as your personal challenge for the month.
So, get your ideas ready and start talking to your partner to get them on board! If you're single, you can still participate as well—when masturbating, keep it strictly anal only, and when hooking up, just tell them that you're participating in No Pussy November and are only doing anal and oral. Don't forget to share your plans and ideas with us.
Questions and requests for advice are also always welcome at any time.
Related Posts