No Pussy November 2017 is Nearly Here!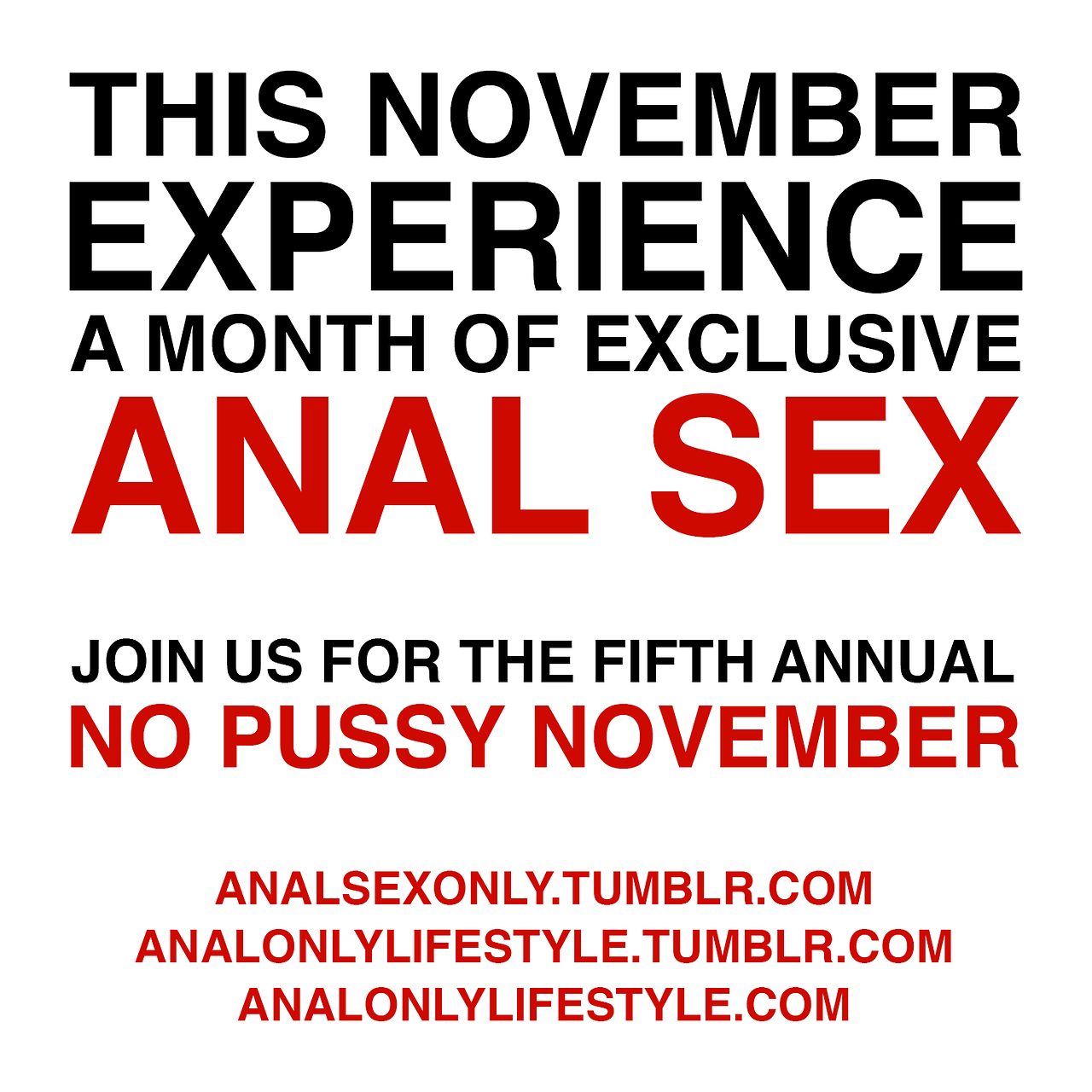 The best month of the year is nearly here! Start making your plans for No Pussy November 2017 and join the community in your own personal anal only challenge!
The absolute best way to explore and experiment with going anal only is to challenge yourself to only have anal (and oral!) sex for at least one month, and No Pussy November is designed specifically around that purpose. If you've been curious about going anal only but haven't tried it yet, this is your opportunity. With a month advance to get any partners on board, get any toys you may want to use for it, or slowly start ramping up to 100% anal only, let No Pussy November 2017 be your introduction to the joys of the anal only lifestyle.
If you already are anal only, No Pussy November presents the opportunity to introduce a new twist into your sex life! Try eliminating clitoral stimulation for the month and focusing on purely anal pleasure, working to orgasm anally if that isn't something you can do easily yet. Start going ass to mouth. Try plugging your ass whenever it's not being used for sex. Get yourself a physical chastity device to block access to your pussy. Get chastity piercings. An anal only tattoo (either temporary or permanent). Talk with your friends and get them to try going anal only for No Pussy November as well. There are plenty of interesting possibilities to try!
Share your plans and goals for No Pussy November, as well as your experiences as the actual month progresses! Send a message, share on the Anal Only Lifestyle Forum, or come join and chat with us on our Anal Only Lifestyle Discord server.
Related Posts