No Pussy November 2016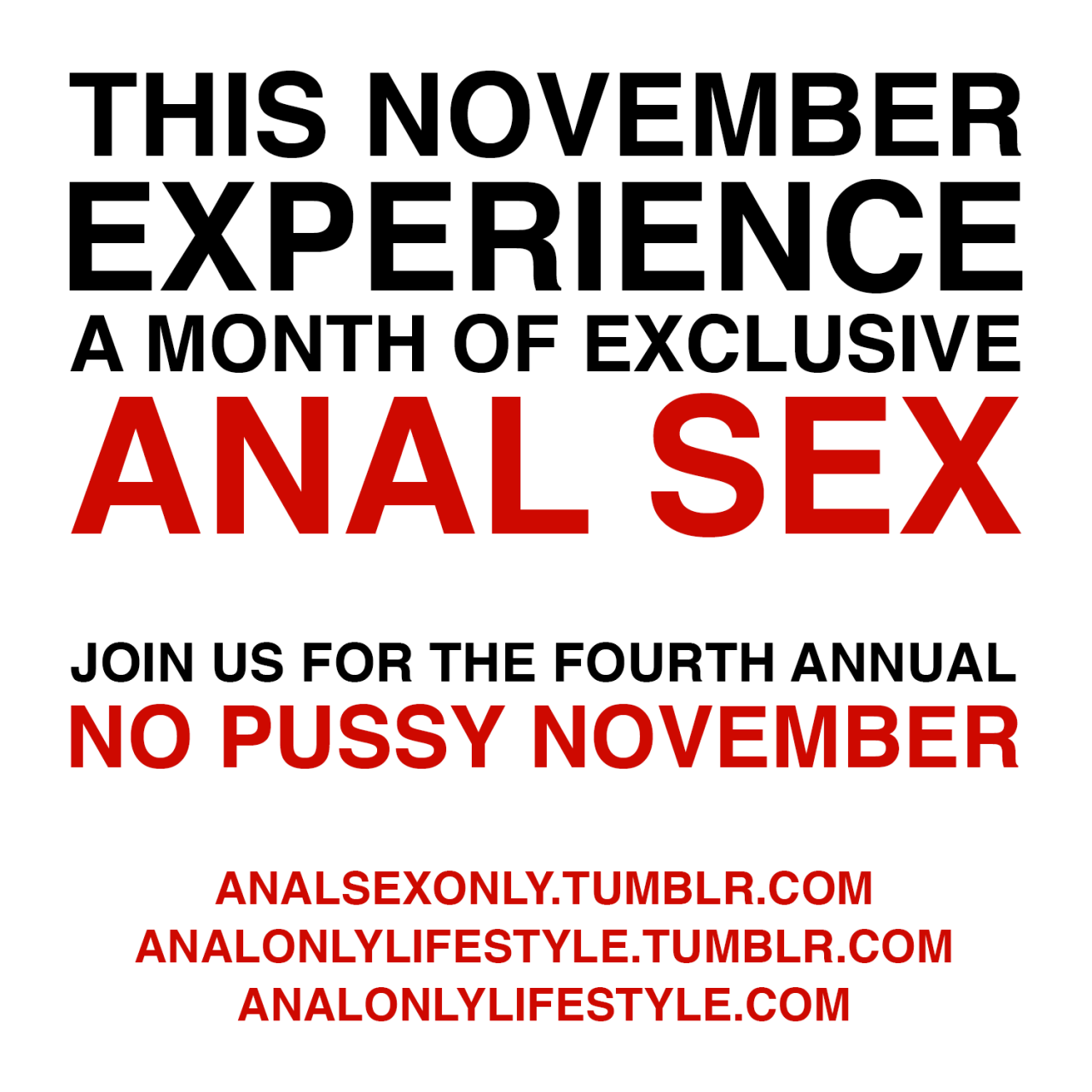 November is almost here, and long-time followers of this blog know what that means—it's time for another No Pussy November! That's right, if you've been waiting for the chance to try going anal only with your partner, the time has now come! Whether you choose to try it for a week, two weeks, or the entire month—whether you have a partner or are a single woman who would like to take the challenge of a month of anal only masturbation—or even if you're already anal only but would like to step things up a notch with clitoral denial, trying to achieve anal only orgasms, or something else—this time is for all lovers of anal only and those curious to explore further.
Those who choose to participate in No Pussy November, feel free to share your goals and progress here, or on the Anal Only Lifestyle forum.
Related Posts